Animal Control & Removal FAQs
Animal control is a tricky subject. After all, when people see stray animals roaming the streets, or discover that a family of raccoons has taken up residence in their attic, their first response is often compassionate. They don't want strays attacking other animals or becoming a nuisance, and no one wants raccoons to live in their attic, but most homeowners do not wish any harm on these creatures, either. That's why people have so many questions about local wildlife control, and the tactics used by pest control companies for getting rid of unwanted animals. At Advanced Wildlife Control, we understand that you may feel conflicted when calling for wildlife removal near Milwaukee. That's why we've compiled this list of animal control FAQ, to help set your mind at ease.
There is a loose dog in my neighborhood, what do I do?
If you are looking for this kind of critter control near Milwaukee, you'll need to call the Milwaukee Area Domestic Animal Control Commission (MADACC) for assistance. The city no longer provides animal capture services.
What if there is a wild animal causing an issue on my property?
For nuisance animals, you'll need to call a pest control service or a State Department of Natural Resources licensed wildlife exterminator. Note: companies or individuals setting traps for wild animals must ensure that no animal dies in the trap.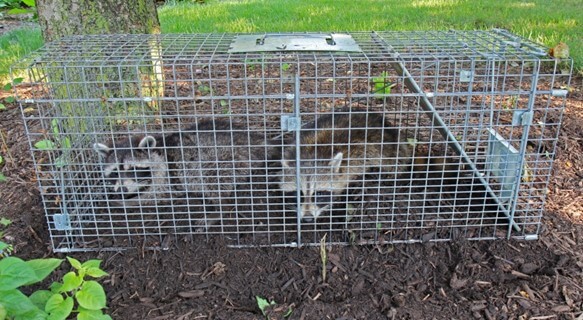 How long are stray animals kept?
MADACC holds stray animals for the period dictated by state law, which is four days. They also keep animals for one day extra because they don't count the day the animal was taken into custody. During those hold days, MADACC's staff will be devising a plan for the animal, so that on the sixth day, it is either made available for transfer or adoption or humanely euthanized if it cannot be placed because of safety concerns or medical issues that can't be treated. Animals won't be held longer than necessary unless the owner contacts the shelter, and on the 9th day, animals are typically transferred to rescue groups if they haven't been adopted.
Can my regular pest control company do this?
Pest control companies do not collect stray pets. We do, however, remove unwanted wildlife from homes and businesses. If you are looking for animal removal near Milwaukee, Advanced Wildlife Control can help. Our team is highly trained and experienced, and provides humane animal removal service, understanding that animals play an essential role in our ecosystem.
What locations do you service?
We provide service throughout the Milwaukee area, in Milwaukee, Waukesha, Washington, and Ozaukee counties.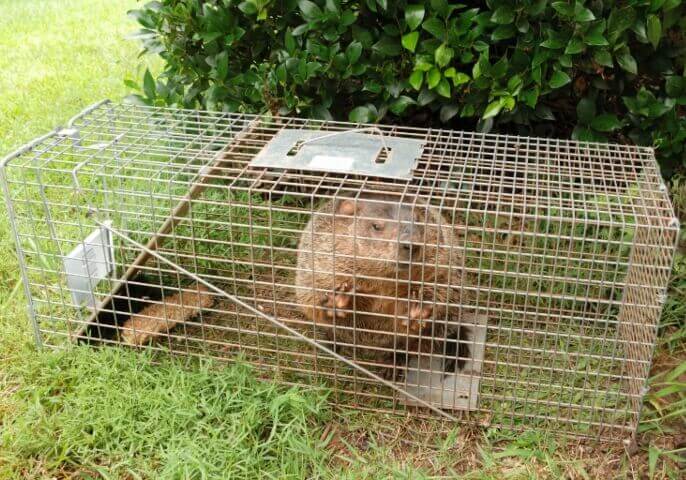 What are some common animal pests in Wisconsin?
Truth be told, it's a long and varied list! Common nuisance animals in Wisconsin include badgers, beavers, chipmunks, deer, foxes, mink, muskrats, opossums, rabbits, raccoons, skunks, snakes, squirrels, turtles, weasels, and woodchucks.
Do you take care of termites or other insects?
We perform termite inspections, and we can treat your home for ants, bees and wasps, beetles, cockroaches, flies, mosquitoes, and ticks.
Do you use poisons or rodenticides?
We manage rodent problems using highly effective removal and exclusion techniques, and our plan of action varies depending on our client's situation. Poisons are not effective against wildlife but may be used for rats and mice.
What types of traps do you use?
For wildlife, we use humane, no-kill traps.
How long have you been in business?
We've been serving homes and businesses in the Milwaukee area for more than 35 years.
Are you licensed?
Yes, and our highly trained and licensed team has the expertise to protect your home, whether the problem is wildlife or pests. We are also affiliated with several professional organizations, including the Wisconsin Pest Control Association, the Wisconsin Wildlife Control Operators Association, and the National Pest Management Association, as well as being accredited by the Better Business Bureau.
Contact Us Advanced Wildlife & Pest Control
When you are looking for a reliable pest removal service near Milwaukee, Advanced Wildlife Control has got you covered. Advanced Wildlife Control is a family owned business, and we understand that when you call us, it's about more than just pest control: it's about protecting what you love. That's why we are passionate about helping families by providing the highest quality service to protect your home about nuisance pests and critters. For over 35 years, we have been Wisconsin's top exterminators, providing pest control and peace of mind for homes and businesses throughout the Milwaukee Metro area, including the Milwaukee, Waukesha, Washington, and Ozaukee counties. We provide premier humane wildlife removal and pest control services seven days a week, and our services are 100 percent guaranteed. For more information about how our family business can be here for your family or business, call (262) 456-3442 or contact us through our website.