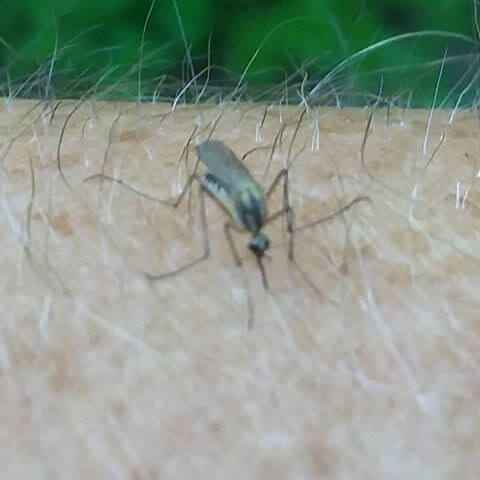 AIl might come as a surprise to some, but mosquitoes are actually considered the deadliest insect on the planet. They are the cause of more than one million deaths each year! Mosquitoes are carriers of a wide range of diseases that affect humans, and even some animals or livestock. Many of these diseases are serious, causing severe illness, birth defects, and even death. From Ebola to malaria, yellow fever, dengue, Zika, West Nile, and various encephalitis strains, the collection of diseases carried by mosquitoes is astounding and frightening.
Thankfully, not all of these diseases are present in the mosquitoes most commonly found here in southeastern Wisconsin. In fact, some types of mosquitoes here do not carry any diseases. But there are also many species here that are carriers of the various encephalitis strains, including West Nile Virus. While there have been few cases of West Nile Virus reported here in southeastern Wisconsin in recent years, it is still something homeowners should be cautious of.
Mosquitoes can live anywhere from two weeks to 6 months and are most active in summer months. Peak activity usually falls in July, but mosquito levels are dependent on the weather because of their breeding patterns. From egg-stage to just before reaching maturity, mosquito offspring require water and warmth to grow. Pools of standing water are typically where this growth and development happens. That is why mosquitoes are most frequently found around areas with standing water, and why their population levels are higher in summers with lots of humidity and rainfall.
While "mosquito season" does vary year by year and population levels can fluctuate, we typically offer mosquito sprays between the months of May and September. While our sprays are effective in reducing populations, no treatment will leave your yard completely mosquito free. This is especially true in cases where homeowners have many areas of standing water. Unless areas of standing water are eliminated the mosquito population will continue to grow, regardless of how many treatments are applied. Advanced Wildlife Control offers a variety of spray packages that our technicians can tailor to fit your specific mosquito control needs.
Frequently Asked Questions