Pest control is a topic that is often misunderstood. People have a lot of pest control questions and, when asking their friends and neighbors, often get incorrect answers. That's why we have compiled this list of answers, from the professionals, to clear up any misconceptions you may have.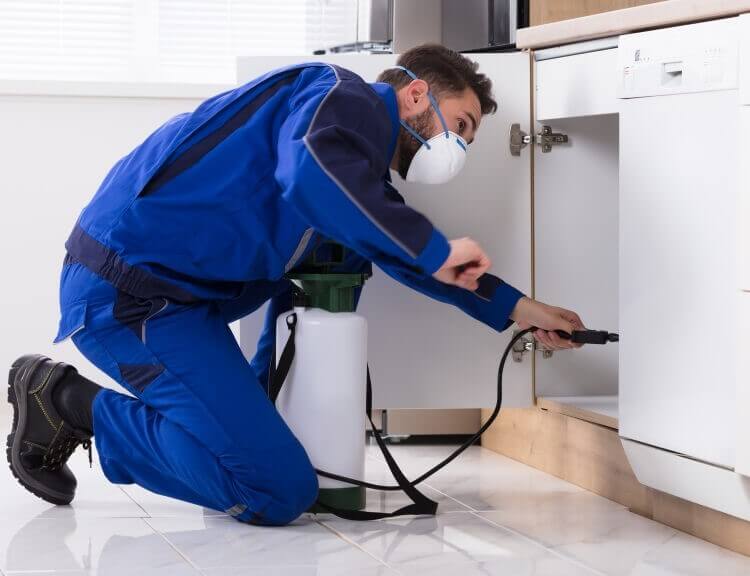 What does pest control do?
Pest control protects your home against pests like ants, mosquitoes, wasps, and rodents, removing them from the home and then keeping them out.
How does pest control work?
A pest control company will inspect your home to determine the best course of action for your unique situation. A plan will then be devised, with strategies to rid your home of pests and keep it pest free going forward.
What is included in pest control?
This depends on the pest control company. Advanced Wildlife Control performs termite inspections, and we can treat your home for ants, bees and wasps, beetles, cockroaches, flies, mosquitoes, and ticks.
How long does pest control take?
If you're asking how long it takes for a technician to apply pest control products and treat your home for pests, it depends on your situation. While some treatments can be accomplished in about 30 minutes, others can take several hours to complete. Factors that figure into the length of time the treatment takes include the type of pest, the severity of the problem, and the size of your home.
How long does it take for pest control to work?
This varies depending on the type of pest, the treatment methods, and the products used. Some treatments provide immediate results, while others take much longer. If the company is using baits, as for ants, rodents, or termites, this will take a while. That's because baits work by being carried back to the nest and spread to other members of the community.
Why should I hire a professional when I can try and do it myself?
The reality is that consumers do not have access to the same products that the professionals use. What's more, pest control professionals are highly trained and have the experience necessary to do the job effectively.
Is Pest Control Really Necessary?
Pest control is an important part of protecting your home and the health of your family. By following some common sense pest prevention strategies and partnering with a reputable pest control company, you can keep pests out of your home, reducing the risk of damage to your home and limiting the spread of disease. The best approach to pest control is proactive, using regularly scheduled pest control services to manage pests, prevent new infestations, and keep your home and family safe.
How Are Pests Getting in My Home?
There are a number of different ways that pests can get into a house. You might be surprised at the impossibly tiny cracks they will squeeze through while they're looking for food and shelter. They can also get into your home using trees, shrubs, or firewood as ladders to gain entry. To prevent this, keep wood away from the side of the house and keep your landscaping well-maintained.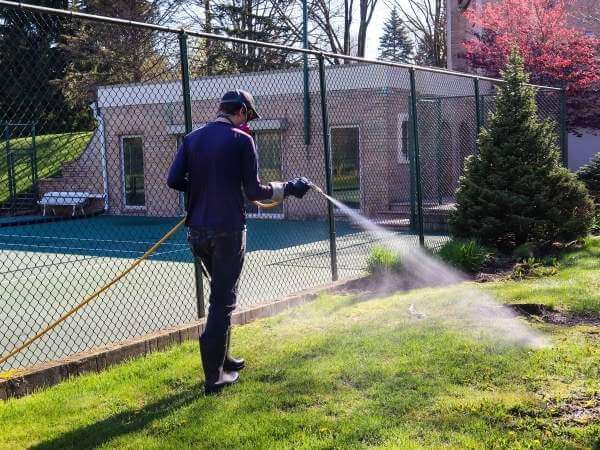 Can I Get Rid of Pests on My Own?
There are certain steps homeowners can take to keep pests out of their homes. Keeping your house and yard in good condition, well-maintained and promptly repaired when needed, can go a long way towards promoting pest control. Cleaning thoroughly, putting food away, closing pet food, keeping a lid on trash cans and recycling, and removing any standing water from your yard are all important steps in preventing infestations of various pests. However, a truly effective strategy for eliminating pests combines these steps with professional pest control.
Is Pest Control Safe for Kids and Pets?
The products used by professional exterminators to treat pests are approved by the EPA for use in homes, and your pest control company will explain any precautions you should take. There are also non-chemical treatments available.
How Long Should Pest Control Last?
The longest you can expect a pest control product to last is 60 to 90 days. In order to be safe, they are created to biodegrade and become part of the natural environment after that. Sometimes the efficacy of the products can be affected by the weather, in which case your pest control company will likely re-treat the area.
What are the most common household pests in WI?
There are more than 1,000 species of spiders in Wisconsin, and many different types of ants, including carpenter, pavement, pharaoh, and acrobat ants. Wasps, earwigs, cockroaches, mosquitoes, flies, centipedes, and millipedes are also common.
Contact Us Today
When you are looking for a reliable pest removal service near Milwaukee, Advanced Wildlife Control has got you covered.
Advanced Wildlife Control
is a family owned business, and we understand that when you call us, it's about more than just pest control: it's about protecting what you love. That's why we are passionate about helping families by providing the highest quality service to protect your home about nuisance pests and critters. For over 35 years, we have been Wisconsin's top exterminators, providing pest control and peace of mind for homes and businesses throughout the Milwaukee Metro area, including the Milwaukee, Waukesha, Washington, and Ozaukee counties. We provide premier humane wildlife removal and pest control services seven days a week, and our services are 100 percent guaranteed. For more information about how our family business can be here for your family or business, call (262) 456-3442 or
contact us
through our website.