WHAT ARE BUMBLE BEES?
Bumblebees are very beneficial insects because they help pollinate crops and plants. These bees are excellent pollen collectors because of their fuzzy bodies and bumbling flight pattern. They create a droning sound while flying. Bumblebees can sting but are not aggressive. They will only sting when defending their hives. 
Color
: Black & Yellow
Size
: 1 inch
Legs
: 6
Antennae
: Yes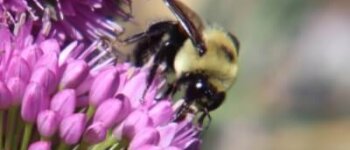 HABITAT
Bumblebee hives are typically found in the ground. However, bees will nest anywhere that protects them from the weather and provides a safe place to store nectar, such as in woodpiles, sheds, crawl spaces, or decks.
ARE BUMBLE BEES A CONCERN?
When we get calls from people saying they got "stung by a bee," it was more than likely a wasp or hornet. Bumblebees are beneficial, not harmful. However, if you are concerned about a bumblebee hive on your property, our bee exterminators at AWC will efficiently remove the beehive.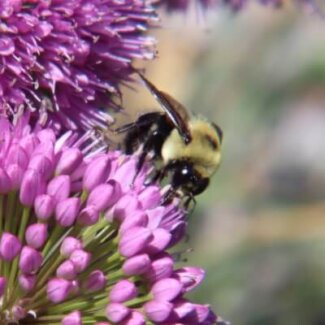 TYPES OF STINGING INSECTS IN WISCONSIN