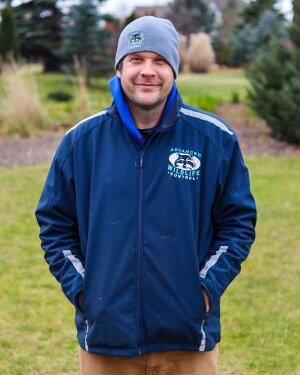 Vice President & Co-Owner
Bug ID Expert / Sports Fanatic
PJ is the Vice President and co-owner of Advanced Wildlife Control. He has been a part of AWC since his father, Paul, started the family business in 1988. Graduating from Concordia University Wisconsin in Mequon with a degree in Physical Education, PJ coached a few years after college before becoming part-owner of AWC. 
Over the years working at AWC, PJ has been featured on FOX 6 News and in the Milwaukee Journal Sentinel for his wildlife and pest control expertise and was a guest speaker at the National Wildlife Control Operators Association seminar in Las Vegas. He helped establish the Pest Control side of Advanced Wildlife & Pest Control.
When he isn't working for AWC, you can usually find him spending time with his wife, four kids and dog, or watching or playing sports. PJ is a sports fanatic and loves the Milwaukee Brewers, Milwaukee Bucks, and Green Bay Packers.
Licenses & Certifications
Licensed Animal & Wildlife Removal Technician
Licensed Endangered Species Specialist
Certified and Licensed in Structural Pests Control Category 7.1
Member of the National Wildlife Control Operators Association (NWCOA)
"PJ has been taking care of our home for over 10 years. We have never had a bug problem either inside or outside our home since we started with PJ. PJ and his company are wonderful! Thank you so much. We are so grateful to you." 
"PJ has taken care of us for years. He handled a mouse issue for us and we have not had any issues since. He was persistent in working on the problem till we no longer had mice in the house. So thankful. PJ takes care of the issue on the outside, so we have a little issue on the inside. But he is also checking and spraying inside. A great young man who cares about his customers and works hard to resolve issues. It has been fun to see his business grow and I recommend him to many people."