WHAT ARE PHARAOH ANTS?
Originally from Africa, pharaoh ants are an invasive species in the United States. They are often confused with thief ants because of their yellowish color and their size. They are called pharaoh ants because these ants were believed to be one of the plagues of Egypt. Like most ants, they prefer sweet and sugary substances and substances high in protein.
Color
: Yellow
Size
: 1/8 inches (3 mm)
Legs
: 6
Antennae
: Yes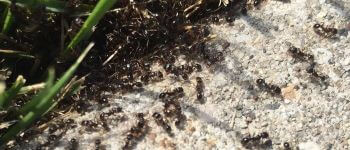 HABITAT
Pharaoh ants will nest anywhere there is food and moisture, such as wall voids, floors, bathrooms, and kitchens. They have been known to be a big issue in commercial food handling establishments and hospitals. Colonies can grow relatively large with multiple subcolonies and queens.
HOW TO GET RID OF PHARAOH ANTS?
Pharaoh ants are difficult to control and require the help of a professional. They are not only a nuisance, but they can cause electrical and health problems. Pharaoh ants use electrical wires to travel within building structures. They have also been known to carry salmonella, a significant health problem when they invade food establishments or hospitals. If pharaoh ants have been a problem in your home or business, our ant exterminators at AWC will efficiently eliminate your ant problem.