WHAT ARE CARPENTER BEES?
Like termites and carpenter ants, carpenter bees build their nests in wood. However, they do not eat the wood like termites, they just chew through it. Like most bees, carpenter bees feed on nectar and pollen from plants. Carpenter bees are incredibly docile. They will often approach humans but don't feel intimidated; males are completely harmless as they don't have stingers!
Color
: Yellow & Black
Size
: 1/4 – 1 inch
Legs
: 6
Antennae
: Yes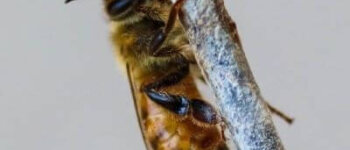 HABITAT
Carpenter bees prefer weathered and softwood for their nests. They will form perfectly circular tunnels inside the wood. Carpenter bees are solitary insects that do not form large colonies like other types of bees. They will build individual nests.
HOW TO GET RID OF CARPENTER BEES?
Carpenter bees can cause some serious damage to your home's structural integrity if not controlled. One easy way to deter carpenter bees is to paint, stain, or pressure-treat the wood around your home. If carpenter bees have already invaded your home, our bee exterminators at AWC will efficiently eliminate your bee problem and seal up holes to prevent other pests from moving in.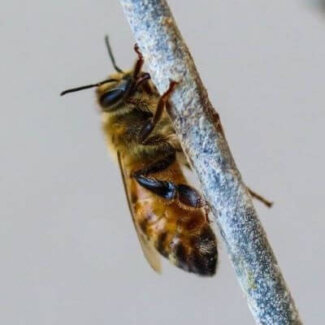 TYPES OF STINGING INSECTS IN WISCONSIN