WHAT ARE MINING BEES?
Mining bees, also known as Adrena, look very similar to honey bees. However, they are typically smaller and darker in color compared to honey bees. Like most bees, mining bees feed on nectar and pollen and play an essential role in pollination. These bees will only live about a month once they emerge in spring to mate, reproduce, and prepare for next year. Mining bees are very docile bees that will rarely sting unless provoked.
Color
: Yellow, Black, White, or Red
Size
: 1/3 – 1/2 inches
Legs
: 6
Antennae
: Yes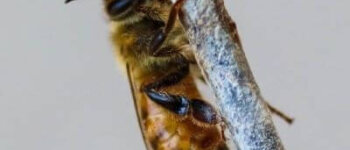 HABITAT
Mining bees build their nests in the ground, hence their name. They prefer to dig out their nests in loose, sandy soil. Like the carpenter bee, mining bees are solitary bees that don't form large colonies. They will create individual nests near each other. Their nests do not do any damage to lawns, rather it actually helps aerate the ground.
HOW TO GET RID OF MINING BEES?
Mining bees are beneficial, harmless insects. They help pollinate flowers and crops, and their nests help with ground aeration. We recommend simply leaving them alone for the short time they are active in the spring. However, if you are concerned about a beehive on your property, our bee exterminators at AWC will efficiently eliminate your bee problem.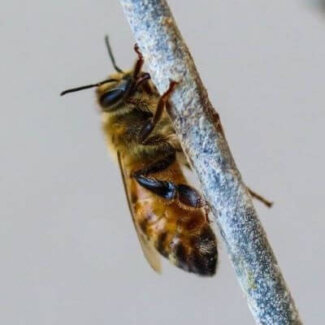 TYPES OF STINGING INSECTS IN WISCONSIN